When you want to buy or sell something online, best option you have currently is Craigslist. What if Craigslist doesn't find you a buyer or not fulfilling your requirement? Then you probably need to look for some other sites like craigslist where you could sell or buy your necessity.
Here am going to tell you about some awesome alternative sites like craigslist that might add as an option to your online market list.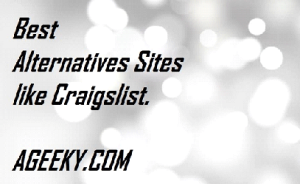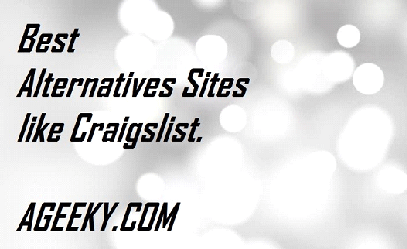 1. BOOKOO:
BOOKOO is as interesting as the name it has. It is available for most of the major cities and could find you very good business men that would want to have a deal with you. Put your advertisements on the BOOKOO and find a buyer or seller sooner than you would expect. BOOKOO let you more about your dealers with detailed profile containing their bio. It has about 2 million users and they are growing each day. Don't waste time and become one of them. This is sure is one of the best websites like craigslist.

2. Offer Up:
Offer Up is another gorgeous online selling and buying website that serves as probably one of the best hookup sites like craigslist. Most important point that makes Offer Up a user's choice is that it has mobile apps for Apple and Android. This way online shopping becomes easier with everything on the distance of a touch. You can communicate with dealers and buyers with guaranteed privacy and in this way you can have better deals with them. ID verification is an evidence of the Offer Up being trust worthy. You can know whether a person is real or fake with the help of this online ID verification so there is no way that you could be betrayed. You can your Facebook friends on Offer Up and can know if they need a deal.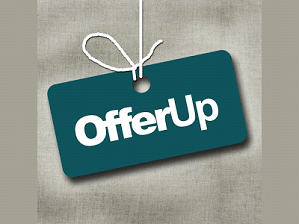 3. Varage Sale:
The most interesting feature due to which this site made it no. 3 is that with this site both online and offline users can communicate for deals. It provides you deal with the people that you don't know but live closer to you. This way you can have long term dealing relationships with the people. Like the above site, this also their Apple and Android apps which makes it easier to have deal online with the people.

4. OLX:
Working in about 100 countries of the world, this is one of the largest online market places. This completes your search when you look for best free classifieds sites like craigslist. You can find almost everything of necessity and entertainment on OLX. From Computer hardware to software, home appliances, cars, bikes, phones, pets and in fact anything that you want to buy. You can connect OLX with Facebook or create a separate account. Put your advertisement on the OLX if you are looking for a buyer and you will find a buyer within days and even hours. For the people of Sub-continent this is most trust worthy and reliable online market and that's why they are its largest users.

5. The Online Yard-Sale:
Doesn't matter if I had to put this on the last number. If you want to try something else but like Varage-Sale then you can trust The Online Yard-Sale. Just like other top sites here you can find everything if your need. Plus you can connect with the people who are nearer to you. You can even get the larger items but only in case if you pay for the shipment of the product. If you want to know more, then open Google and look for the online yard sale.

This is all from the Best 5 Alternatives Sites like Craigslist. If you think there are more alternatives to craigslist, do mention them in comments sections below.