New Need for speed is coming this year but it seems that you will need to upgrade your rig a little. System requirements for the game are out and they seem convincing of high end graphics this year. Now for those racing lovers who were playing previous NFS games on their low end rigs, can't do that anymore. The will surely be good but it also demands good upgraded PCs. Ok so let's have a look on what are the demanded system requirement for new Need for Speed game.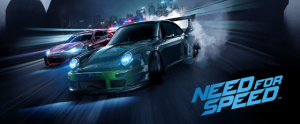 Minimum System Requirements for New Need for Speed:
Minimum requirements aren't minimum anymore. In fact in the processor category they are demanding a good i3 4130 3.4 GHz or Athlon II X4 559 if you are an AMD fan. You will need to buy GTX 750 TI for good need for speed experience. You might want to go for Radeon HD 7850 if you love using AMD graphics unit. Moreover you will need a minimum ram of 6 GB along with 64 bit operating system.
Adjusted Requirements for New Need For Speed:
Have you got more money to go better than minimum rig? Then it is better that you go for i5 2310 2.9 GHz or AMD Phenom II X6 1055T. For adjusted gaming experience you can choose graphics card like GTX 660 or AMD's Radeon R7 370 that are capable of providing good Need For Speed experience. Also upgrade your ram to 8 Gb to have better compatibility with the mentioned accessories.
Recommend Requirements for New Need For Speed:
Being a pro gamer do you want to run Need for Speed on max settings? If yes then go for something big like i7 3770 or AMD FX-8370. Also spend some big money to buy GTX 970 4 GB edition or AMD's Radeon R9 290. 8 Gb Ram is enough to handle this rig.