The HTC One X plus is a brand new smartphone which improves upon the company's flagship device, the One X. It is powered by a 1.7 GHz quad-core processor making it ultra-fast and extremely responsive. You can get up to 89 GB of memory storage on this device allowing you to store a large number of music and video files on your phone. Packed with a wide range of exciting new features, the HTC One X plus can be a perfect gift.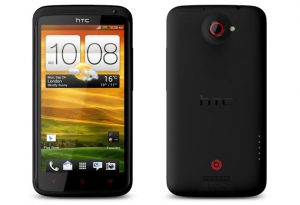 HTC One X Plus Review
We take a closer look at the features, specifications and price of HTC one plus. The smartphone is powered by one of the fastest processors available and allows customers to stream, download and browse at unbelievable speeds. Games and graphical content look that much more fluid and realistic and the quad-core processor greatly improves the multitasking abilities of this phone.
There is also a unique continuous clicking function integrated into the device. It allows users to click four successive photos per second. This ensures that you don't miss a single priceless moment in your life and it helps you capture sublime pictures. The VideoPic feature allows users to capture pictures and shoot videos at the same time. The sound quality has greatly improved and the HTC One Plus provides great sound support for your music, games, videos and movies. Exclusive software like Sync Manager and Music Hub make arranging and accessing your music files extremely easy.
The HTC Watch 2.0 allows users to either purchase or rent movies. They can choose from thousands of titles and they can even watch this content on a large TV screen courtesy the Media Link HD feature. This feature allows wireless linking of the smartphone with your TV for extra viewing satisfaction. The body of the HTC One X plus is made of lightweight poly carbonate material. The screen with a smooth curved design is made from 2.5 D gorilla glass.
Free 25 GB DropBox space with HTC One X Plus
Also the Dropbox feature has been provided, which allows users to save their files and access them on the move. You can save these files to the Dropbox and access these files from the phone's Gallery. 25 GB of Dropbox space for 2 years is provided free with this device. This offer is valid in most areas. It runs on the Android platform combined with HTC Sense. The smartphone supports micro SIM technology and has 1 GB of RAM. The standard version comes with 64 GB of storage space though this may vary from version to version.
The size of the device is 134.36 x 69.9 x 8.9 with 4.7 inch LCD touch screen. The LCD screen provides a resolution of 720p. The HTC One X plus comes equipped with an internal GPS antenna and a number of sensors including G-Sensor, Proximity Sensor, Gyro sensor, Ambient light sensor and a digital compass. It is compliant with Bluetooth 4.0 and supports the latest Wi-Fi and micro USB 2.0 technologies. The device provides excellent sound enhancement with built in Beats Audio.
The HTC One plus comes with an 8 MP main camera and a 1.6 MP front facing camera. The main camera provides 1080 HD video recording and has auto focus and LED flash. A strong 2100 mAh battery has been provided with the One X plus allowing it to last longer on a single charge. It is truly an excellent device and would be an ideal gift for your loved ones.
HTC One X Plus Price in India
The price of HTC one x plus in India is Rs. 27726/-