Stories about sorcerers and witches, we used to hear in our childhood left some great memories. Today, all thanks to technology that we are able to live and play those stories with our own hands and mind. The Witcher series is one of those master pieces which brought fantasy world too close to the real world, that sometimes it really feels like the part of our world.
The day I watched The Witcher 3: Wild Hunt's trailer, I knew that this will be marvelous. When the game came out I was more astonished because It was far better than I had expected.
Developed by Polish game developers CD Project Red, The Witcher 3 is the third installment in the series. It is a third person action role-playing game filled with massive adventures and requires great gaming skills. It is also the first of The Witcher series which is also released for play station console. Set in open world, The Wticher 3 gives you a great environment to explore and test your gaming skills.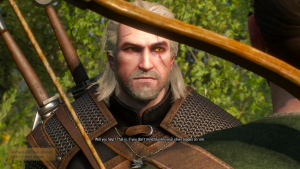 Here is The Witcher 3: Wild Hunt Review:
Gameplay and Plot:
Players play as Geralt of Rivia in the Northern Kingdoms to find his adopted daughter Ciri who was kidnapped by an Army named Wild hunt from Kaer Morhen a training school. He embarks on a long journey fighting monster and soldiers, using swords and magic. The field of Alchemy allows players to make potions which are then used to strengthen Geralt and help him to fight Giant Monsters by adding to his abilities.
Graphics of The Witcher 3: Wild Hunt :
Talking about graphics, well they leave players speechless because of the amazing technologies being used by Nvidia specially Nvidia Hair works.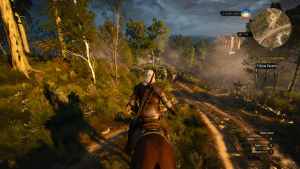 Despite of a very long story line and side quests, it is said that the whole game requires approximately 200 hours of game play. Though it takes a big nerve to play this game, I assure you that it would bring you the best gaming hours of your life so don't hesitate and spend some money buying this escalating adventure.