With 50 Billion downloads conducted on both iOS and Android, going for app development for your brand has to be one of the best decisions an organization can undertake. A business application almost always has a high return of investment in some form or the other. Apart from driving up your business's sales volume, its brand image can also be magnified. With the increase in brand awareness, one can increase customer loyalty and hence, slowly yet steadily; sales volume. Let us dive into some tips that will bring forth sure shot success to your businesses mobile app in terms of marketing and exposure.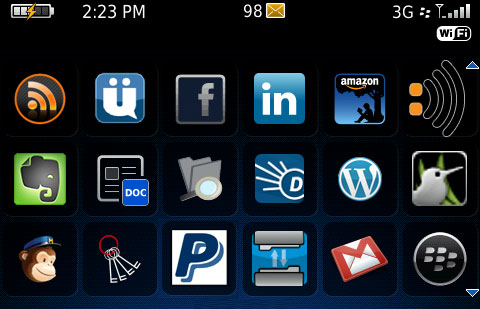 Encourage and Build a Commendable User base:
Developing a good application is not enough if it has an unappealing user base in terms of numbers. Make sure that your application, once built, is duly promoted and marketed. Marketing your application doesn't necessarily mean that you spend a massive amount for the same. One could very well make use of existing benefactors in an established business to inculcate and market the application. For starters, one could place an ad for the application on the company website. One can make sure that all future public communications that include emails, promotions, receipts, inquiries and newsletters contain a suggestion or an indication pointing to the mobile application. Ensure that the application itself comprises of social networking buttons for SNSes such as Facebook, Twitter and G+ etc. This ensures indirect promotion which forms a stronger chain of customers. Another way of application promotion, albeit expensive is to launch the application built-in in new devices.
Make an Application that Exemplifies Value:
Mobile devices don't come with unlimited memory and thus an application that is unappealing for user seldom lasts on his or her device. Make sure that before widely promoting the application, it itself is valuable in assisting your corporate identity. Ensure that your mobile app is a one stop solution for all of the customers' requirements, inquiries and demands. Include relevant information that is timely and useful. Ensure that links to the company's website are placed around the application for those who wish to access it. Contact numbers and the physical address of the company or its branch are to be housed in a 'Contact us' or a similar section of the application.
Encourage Existing Users to Use the Application more frequently:
Once you have attained a quality application with a commendable user base, your job is only half done. The next and most important step is to update your application frequently. This will not just build brand loyalty, but almost definitely drive up sales volumes. If an application is updated frequently with events or activities that go on about the company, more people are drawn in and get engaged with the application. With the addition of location services, promotions and events if happening nearby, a customer can be notified easily with the help of an app.
Such avant-garde app development solutions are often provided by leading app development solution companies.
Don't wait, have an app developed and make your business zoom ahead of its competitors.