Today's fast-paced lifestyles distract people from having a healthy routine. Sometimes, people forget to take care of their bodies, what with the level of stress that they get from work. Thankfully, smartphones are there to remind people of the things that they need to eat or do in order to keep the body strong.
There are literally hundreds of apps that target the health buffs out there. Perhaps the reason why tech companies create more apps today instead of PC software is because people spend most of their time using smart gadgets. Gaming Realms, a company that popularizes and hosts original gaming titles online, asserts that the social gaming industry is expected to grow to be worth $4 billion this year, and that's just with gaming alone. Apps such as restaurant finders, DIY projects, and health (like the ones that are going to be discussed in this post) contribute to the success of the mobile market, which billions of people use on a daily basis.
For the health-conscious folks out there, here are the top 6 apps for a healthier you.
Essential Oils (iTunes, $9.99)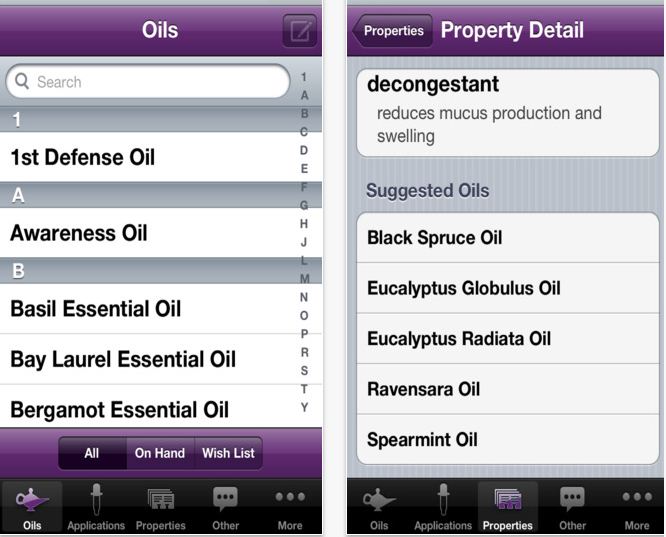 The Essential Oils app is a great reference tool for people who want to know more about essential oils that can heal sicknesses. Users can access information on oil properties, suggested uses, and custom recipes that they can concoct. The Essential Oils app lists a total of 65 oil blends. Most of the oil ingredients included in the app can be easily bought anywhere in the world.
HealthyOut (Free, iOS and Android)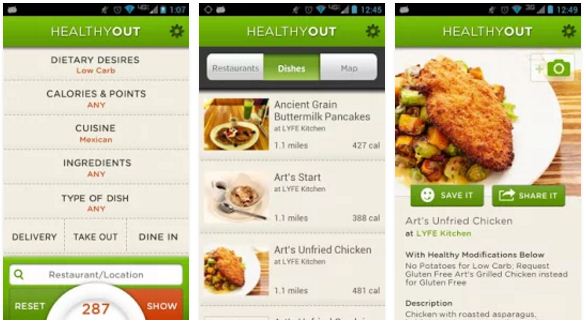 HealthyOut is like the Yelp of healthy eaters. Users who aren't sure which restaurant serves what they need just need to input their nutritional needs. Then, the app will find them a place that serves their special diet. Are you in need of meals that are of low protein, have no sodium, or perhaps vegan? This app has you covered!
ShopWell (Free, iOS)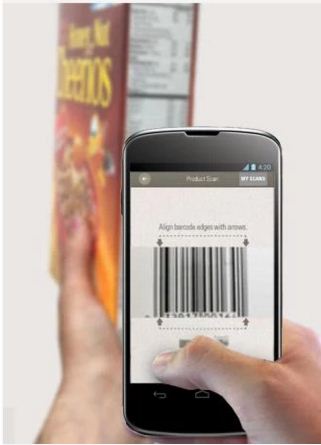 People don't always have their nutritionist on their side. Thankfully, Shopwell is there to assist them! This app is very easy to use since users only need to scan the barcode of a food product to see if it meets their dietary needs. Shopwell has a huge database of food items, and it features a lot of information on what type of nutrition is best for every person.
Sworkit (Free, iOS and Android)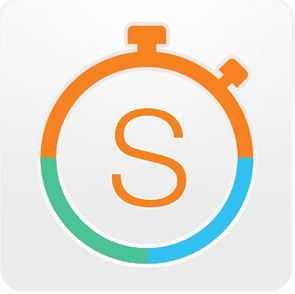 No time to hit the gym due to a busy schedule? Sworkit is designed with office people in mind, allowing them to do high-intensity bodyweight workouts for as short as 5 minutes. There are four main types of workouts to choose from: strength training, cardio, stretching, and yoga. Users can customize their workout depending on the muscle groups they want to concentrate on. All workouts are easy to follow as they are accompanied by instruction videos, as well as a countdown clock that will track the number of reps left.
Zombies, Run! 3 ($3.99, iOS and Android)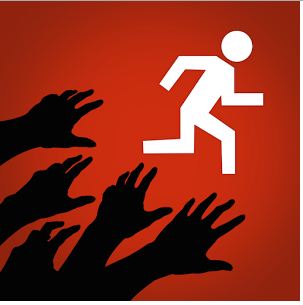 If you like incorporating games in your workout, this one's for you. In this app, users get rewarded for every step they take in running away from the zombies. There are missions involved in the app, which sometimes include making runs to grab imaginary food or saving made-up people in need. There are millions of runners using this app and you can join them in completing your missions.
FitStar Personal Trainer (Free, iOS)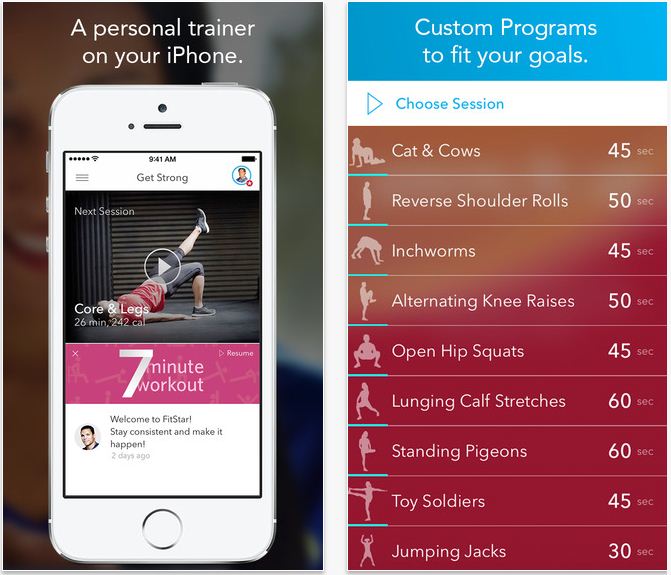 Hiring a personal trainer costs a lot of money. With FitStar, however, people can have a digital trainer that can properly coach them with their workouts. What the app does is ask users a simple set of questions at the end of every workout so that it can customize its future workout suggestions. The app was created with the supervision of NFL star Tony Gonzalez, making it one of the most professional fitness apps available on the mobile market right now.