Apple after its success with the release of iPhone 5S and 5C there are rumors that the company is also going to release iPhone 6. IOS 7 was made available on Wednesday 18th of 2013. When iOS 7 was released by them many of the users faced problems in downloading and getting updates for their iPhone 5. They waited thinking about the server of the Apple has been busy. As of now iPhone 5C and 5s are made available for the public, so Apple has to think beyond for more of the features to be added and defects to recover in their next release as iPhone 6. As it may come with more different colors than compared to 5S and 5C.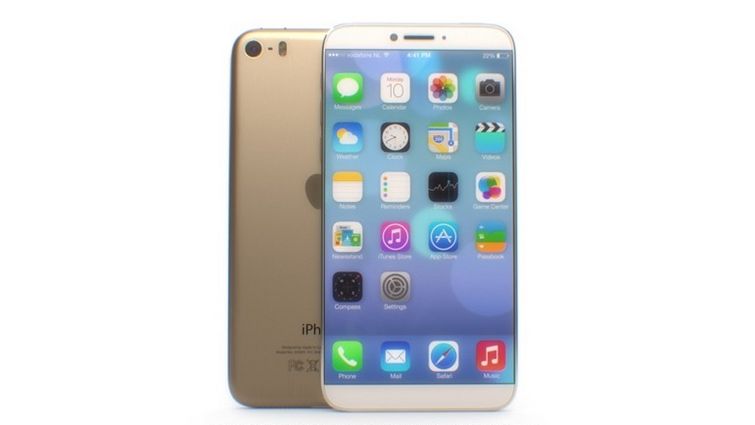 iPhone 6 Release date
As per the rumors it's clear that iPhone 5S was released in September, that we are now unable to see the iPhone 6 till 2014. Apple usually had introduced its new product in the market by adding new features to it. Tim Cook has hinted us that new product is coming soon in autumn launch. "Call from the investors say that our team is working hard to better the performance, software and hardware of the device". But it seems to be just a rumor as we do not consider the actual date.
Screen (Display)
It would be safe to say that iPhone 6 is going to have the biggest display then compared to its recent releases. Many rumors are that it is going to have the display of about 4.8 inches which is going to make the device screen at the size of Samsung S4 and HTC One. As it has to fight for the best Apple would go to full HD or may bring another idea to beat the screen technology. The rumors also say that in this world of competition it may also bring the use of Sharp IGZO (Indium Gallium Zinc Oxide) screen for better display of the device.
Processor
Quad-core A8 or an evolved version of A7 will be next processor. Expected to provide more power with better efficiency thereby improving battery life
Camera
Apple used 8 megapixel camera for iPhone 5S with sensors and iPhone 6 is rumored to have a 12 or 13 MP camera. They had also upgraded the lens from the f/2.4 model to the f/2.2 model, increasing low-light performance. The camera is going to have a couple of neat modes, even including a 10 fps burst mode and 120 fps slow-motion mode that goes on until the phone's memory is full.
Battery
As Apple is going to increase the size of the device and are going to add lots of features in it, the consumption of battery increases, so it may be hard to consume the battery…. So Apple has to plan further to increase the battery life of the device and can give more of its performance in lesser energy.