The Samsung Galaxy Note 3 is easily one of the most powerful phablets right now with 5.7 inches super AMOLED capacitive display, 13 MP primary camera, Android 4.3 Jelly Bean, Quad-core processor along with 3 GB of RAM and up to 64 GB internal storage. Buying this device is an easy decision. The problem here is finding the best apps to make use of its power. Shared here are the 10 best apps for Note 3 that every user should add to their device as soon as possible.
Note 4 users … do checkout the best apps for Galaxy Note 4 instead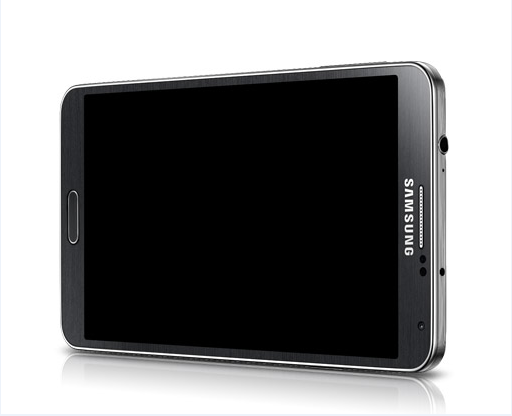 Checkout: Best Apps for Rooted Android
10 Best Apps for Note 3
1. Swift Key 4.3
This is definitely one of the best apps for note 3. It's digital keyboard that you'll ever use. Its word prediction feature typically knows what you're typing even before you do, but that's not the best part. You can change the size of the keyboard or move it around. This is a perfect way to type on the Note 3's huge 5.7-inch display. Click here for more information.
2. MyScript Calculator
If you love math, or if you happen to have a math class, then this is an indispensable app. Not only that, but it really makes use of the S-Pen. You can create quadratic equations in seconds and convert them into digital text. Another bonus is that this app should be able to solve all of your mathematics needs.
3. Real Racing 3
This racing game looks like it should belong to a console, and only powerful devices like the Note 3 can run it without the battery dying in seconds. Even if you don't like racing games too much, you should download this app to see just the power of Samsung Galaxy Note 3 when it comes to handling games.
4. Map Note
Everyone loves Google Maps, but Map Note adds a handy little feature that also makes use of the S-Pen. You get to draw and doodle arrows, images and notes on the map. You can then share the map image with friends. If your friends are having a hard time finding the right route, then this will definitely help them out.
Checkout: Top 10 Free Android Apps
5. Netflix
Not only has the Netflix app been recently updated to move faster, but this is the perfect app to make use of the Note's huge screen and 1080 p resolution. You can watch your favorite movies and shows for just $6 a month. This is a must have app for enjoying movies on such an incredibly large screen.
6. FlipaClip
Remember those days in grade school, or even college, when you would make small flip book animations in your notebooks or textbooks? FlipaClip lets you relive that fun without ruining a book. This simple animation app is fun to use, and the S-Pen allows you to really make use of your artistic ability.
7. Significant Signature Capture
The title may not be very attractive, but this is a great app that will verify your signature whenever you write it. This is a great way to prevent fraud. You can also add your signature to PDF files.
8. How to Draw Art Lessons
Want to learn how to draw cute creatures? This app will help you learn the basics of drawing while honing your skills so that you can create even more advanced images. The series of lessons will turn you into an artist in no time.
Checkout: Top 4 Office Suite Apps for Android
9. FIFA 14
This is another game that looks glorious and really makes use of the Note's power. Not only are the graphics stunning, but the controls are refined for touch screens to make things easier and more accurate.
10. Apex Launcher
This note 3 app makes the default Android launcher look childish. Not only you can customize the icons and decide how many apps fit on one screen, but this will help you quickly organize the device for your needs.
If you haven't purchased the device yet AT&T's Black Friday sale is your best time to save on the Galaxy Note 3. All the best apps for note 3 mentioned above have been optimized for the new Samsung Galaxy Note 3 and are available at Google Play Store for free or just a few bucks.
Among the list of 10 best apps for note 3 shared above, which one is your favorite?
Do Read: Karbonn Titanium S19
Your favorite apps not in our list of best apps for note 3? Contact us and we'll be happy to add them to our upcoming list of best apps for note 3.
Karen Jones loves to blog about gadgets and shopping tips. She is planning to upgrade to a new AT&T phone on Black Friday or Cyber Monday so she will be able to get the best deals possible. You can visit this page right here for more great savings on other smartphones too.