iTransmission App the best free app for iPhone torrent download:
It is the most used BitTorrent client only for the iOS. It sports the same very same support and features as Transmission app used in Mac. You can use this fully featured torrent application on your iPhone, iPad, and iPod Touch, in case you are a torrent freak.
Android users can download a whole lot of stuff directly on their devices like as a plenty of BitTorrent clients are available on Google play store to download. µTorrent is a big name in the torrent industry, and we are very familiar with it. Moreover, the huge expandable storage via MicroSD let users download a ton of stuff from torrent like movies, games, books etc.
But but, what we have to do with android. Are not we are talking about the iPhone here? Well, yes but sadly, a proper torrenting support doesn't exist on iPhone. That is quite sad isn't it? There are some Cydia apps available. But sometimes Cydia shows an error message "This App is not compatible with your Current iOS version". R.I.P torrenting.
No worries, though, with iTransmission torrent downloader you can effortlessly get any torrent files from any web host be it Videos, Musics or Games. We are going to provide help to utilize the this app below, very first lets put light on some of it highlights.
iTransmission App Features:
UI:
The initial versions were quite boring, but after the 4.6 update, the UI looks cool, with some good added features and improved interface.
Connections/Port:
Akin to another torrent client in iTransmission you can also set the max number of the port you would like to active per torrent. Here the max no. of connections is limited to 80 (0– 80).
Upload Limit:
The Upload speed/bandwidth option is disabled by default. In case you possess a slow mo connection then you can  use the upload limit. The recommended limit is 30 KB/s, however, you can change it as per your connection speeds.
Download Limit:
Just like other torrenting apps the download limit is Disabled by default, yet you have the control to put a limit on your download speeds.
Network & Cellular Network:
In here you can choose whether to download data over WiFi or your cellular data. WiFi Network is the default. However, if you have tons of data and ultra high-speed LTE then you can prefer cellular data over WiFi. Mine is set to WiFi. There is no feature like auto switching network or using both the WiFi and LTE at the same time for ultra high-speed downloads.
How to install iTransmission App:
After all this, now here is how to install the iTransmission on your Apple device or iPhone.
This app is available on BigBoss repo for no cost. To download the app you need to add the BigBoss repo to Cydia. After adding Bigboss repo to Cydia, open up the Cydia again and touch on the Search tab which can be found at te bottom of your iPhone screen. Now search for iTransmission via it. Just next you have to select and install from top right corner followed by a confirmation pop-up. It will take a while to install the app, after the installation you might need to restart springboard before you see the iTransmission icon on SpringBoard.
The great news here is that iTransmission was previously available just as a tweak of the jailbreak that is the BigBoss repo available on Cydia, however, now it has been readily available on the nonjail broken iOS products as well. It is possible to utilize the app like any normal torrent client without the need of some special tweaks, meaning that it is possible to set the max connections per torrent as well as you can also change the port (between 0-80) too as aforementioned.
How to Download and Install iTransmission 4.6 on iOS 7, 8 and above devices: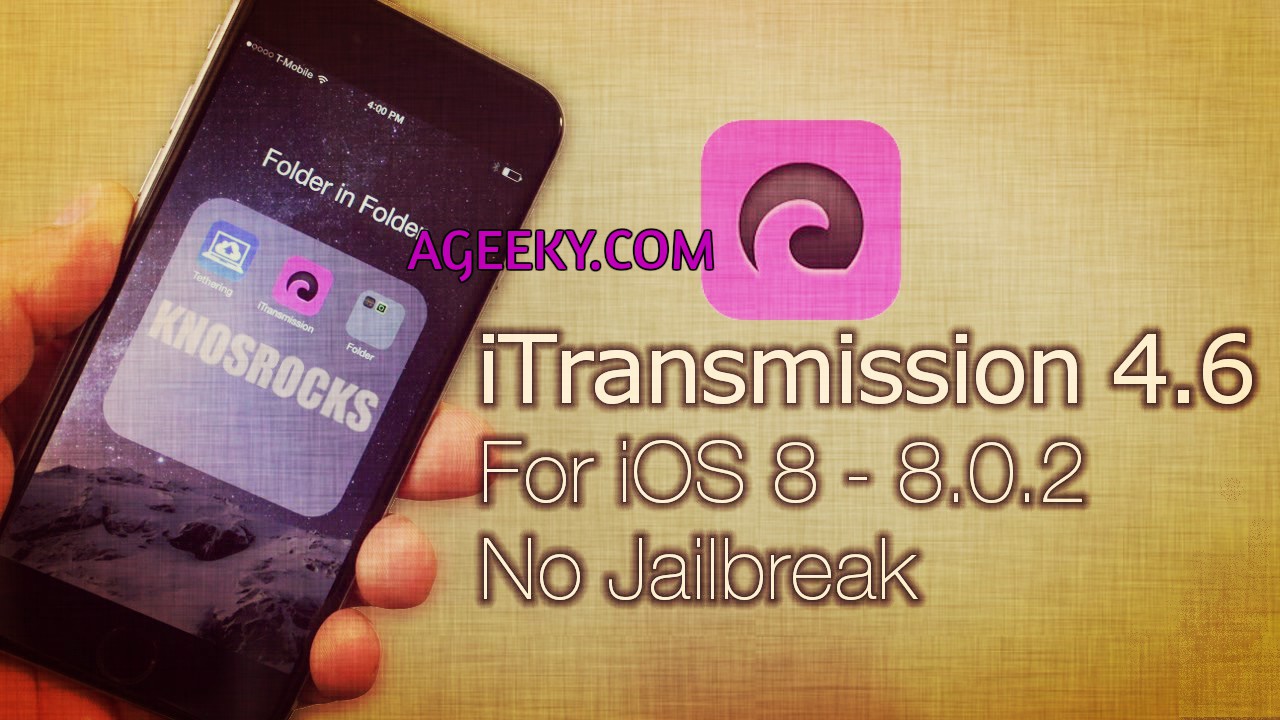 First of all, go to iPhone's native browser i.e. Safari. Then visit the site iemulators.com. Jump on the application section and hover down till you find your hands on the iTransmission app. Tap on the app and select install, wait for a couple of minutes and then do the same again. But you will figure out that the app will not install right way. For installation, you have to check settings then jump into the settings and change the current time and date there. Turn off the "set automatically" and put a date at least 4 months back. Just after that you will notice that iTransmission 4.6 will initiate installing. After that visit any torrent site download torrent, it will prompt to open the app via iTransmission, do it. Now you can easily download all your torrents on your very Apple devices sporting strict iOS.
Alternatives to iTransmission:
Here are a few alternatives to iTransmission.
Vuze
tTorrent
Transdroid
Flud
Red Torrent
dTunes
Vuze Leap
Torrentex
Downpour
Conclusion:
So here was all the stuff which you wanted to know we guess!. In case if you want to ask some questions or you are facing some sort of difficulties you can just drop a comment below and we will try to figure it out. Moreover, if you have a request concerning any guide let us know.
So torrrenting is not always been good on iPhone like it is on android (not an android fan though), however, sometimes we all need torrents, not everyone can just afford to buy all the premium stuff over the internet.