Did it ever occur to you that your iPhone gives such an error as mentioned in the title? If yes then you don't need to worry anymore because we have some fixes for you. Let's see what solutions we have for iTunes could not backup the iPhone because an error occurred.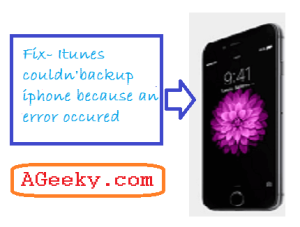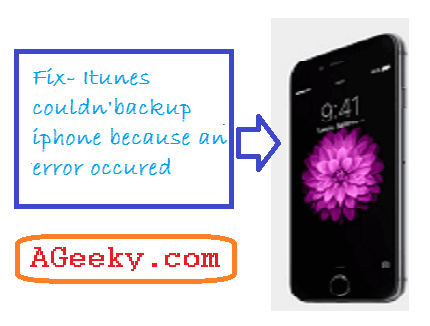 Fixes for iTunes could not backup the iPhone because an error occurred:
There are a great number of quick solutions for the problem but we are going to share you a few with you.

First and easiest thing you could try is restarting your operating system iOS and your computer. Once it is done and restarted, try making up the backup again and see if it helps.
USB devices can also cause problems. Try un-plugging the USB devices except keyboard, mouse and iOS device. Make sure that you make the direct connection of your computer with the iOS device. Make the backup again and I hope this will work.
Make sure that all your computer software is updated and also your security settings. For the iTunes backup to run properly, you will need to update and configure all the security settings and look for the maintenance.
Another things you can try to fix the bug is by resetting the lockdown folder. This has helped a lot of people and might help you too to save or start a backup.
What if there is a problem with your computer? In such case if you have another computer then use it to save backup. You can also your brother or cousin for assistance LOL!
Enough free space to make backup is also necessary. So if you don't have plenty of space required to make the backup, then make some.And this is how you can quickly the fix the bug. Stay tuned to AGEEKY for more.