WhatsApp, which is one of the most popular instant messaging app, now allows its users to connect the WhatsApp Client to the web browser and access WhatsApp on PC.
With this WhatsApp feature, users can chat with their friends and relatives under the comfort of a web browser. At present only the Google Chrome browser is supported but more browsers would be added soon.
Note: This WhatsApp web feature is currently available only for Android, BlackBerry and Windows phone users. Due to some platform limitations, Apple users cannot access the WhatsApp web.
Suggested Reading: 5 Cool WhatsApp Tricks
So, lets see how to access WhatsApp web?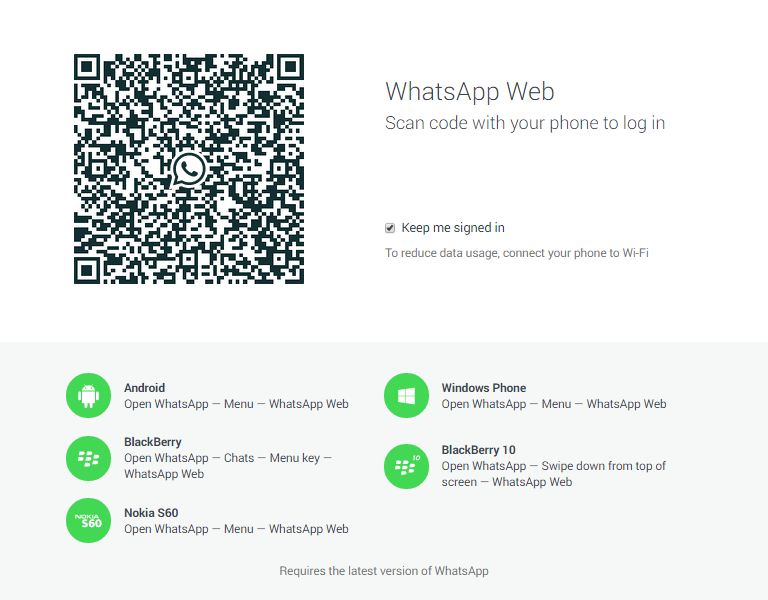 Suggested Reading: How to Hide 'Last Seen At' Timestamp on WhatsApp
How to Access WhatsApp Web
To connect to and access WhatsApp web, users would require the latest version of WhatsApp (ie. version 2.11.498) which will slowly be rolling out to all the users world wide.
Open https://web.whatsapp.com/ (in Google Chrome browser)
A QR code will be displayed to you, simply scan that QR code and you're done
Kindly note that your device needs to be connected to the internet for the WhatsApp web to work.
So, have you received the latest WhatsApp update?
Have you started using the WhatsApp yet?
Do share your views with us by commenting!