Every Smartphone has its own drawbacks which makes it to be lease liked by many of the users whether it matters to wireless charging, finger scanner and eye tracking there always been an amazing feature without which your Smartphone is just a waste. Every company tries to make their products amazing in look and design but they forget the usual things that the users want from their devices. But some of the other futuristic devices available in the next generation are very useful.
Which features do you want your Smartphone to have before buying them from any store??? This article has all the features which your Smartphones should be consisting of.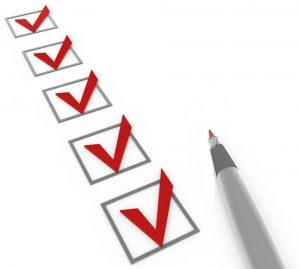 1. An Awesome Camera
Everybody likes to take pictures from their cameras whether it is at night or at the day time. You don't have to be a professional photographer to see which quality of the camera is good for taking a photo accurately but also a good camera can determine the quality of the device you are using.
Nokia Lumia 1020 will be the best phone in the quality of the camera as it consists of an elite ZEISS lens, auto image stabilization. It is probably the best phone that comes with the great camera.
2. Wireless charging
This type of charging is seen everywhere like it's the most popular charging which is very handy, just what you have to do is set the phone down and its charging. This type of charging is very useful for those guys out there who don't want to plug in your phone. Wireless charging is very safe.
3. Long Battery Life
Do you use your Smartphone everywhere? And do you play lots of games in it?, have you ever noticed why the Smartphones battery life shrinks fastly? There are many ways to boost the battery life of your device.
The Droid Maxx is the king of the long lasting battery life phones. It can last up to 48 hours long, isn`t it great? The Galaxy note 3 has 12-13 hours of battery life but will be behind of Droid maxx.
4. A Fast Processor
What many of us want from the Smartphones is the speed of it to carry out the instructions given by the users. Speed will still be the arms of the Smartphones.
iPhone 5C is the speediest phone at present in the market then compared to Samsung Galaxy G4 and Motorola Moto X. If your phone lacks speed then don`t be depressed there are many ways to speed up the Smartphones.
5. A Crystal Clear Display
Smartphones are very much famous for its way of enjoying media and to do this you just need a full HD crystal clear display to make your way of watching videos or playing games realistic.
In that case Samsung Galaxy S4 is the best phone on display then compared to other devices. It has great resolution and most pixels per inch but LG G2 is really very close to it but cannot beat the experiences of Samsung Galaxy S4.
6. Fingerprint Scanner
Apple`s most interesting device is iPhone 5S which uses the great feature of a fingerprint scanner. It is not only the most secure way from pass codes but in turn it also saves your time.