When one wants to download any app from Google Play, the files get converted into the form of APK files and thus, there are no permissions given to download these files directly. Therefore, to make things easy, and so that the download is possible, one can download the extension which is APK downloader extension for Chrome. With the help of this extension, you can start downloading any APK files. This won't allow you to download all the possible files which you want but only those which are for free. Most of the
Android
users face the problem of downloading these APK files. Android is basically an open source platform and thus, it gives access to the boot loaders and the many other numerous options. Thus, one should keep in mind when downloading that this extension is not for piracy and so anyone cannot download the premium paid apps but only the
free android apps
which are there.
Do Check: 5 Business Apps Every Entrepreneur Should Have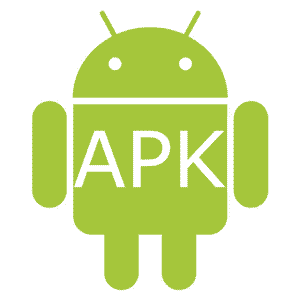 Downloading APK Android Apps
Following are the steps how you will download the APK files directly from Google Play-
Firstly, go on to the developer site, APK downloader and start installing it through the given option of install.
Download the APK downloader to the computer and visit the chrome extension page and check tools -> Extension.
The new tab will be opened. Now, you have to drag the APK extension.crx to the extension page where it will ask you to drop and further to install the extension into the chrome.
After this, there will be a new icon which will be created on the top of the browser in the right.
Then, go to the extensions page -> APK Downloader and then you need to fill up all the necessary details which are required to fill it up such as Email id, password, android device ID and the address associated to the Google Play account.
Further, you will come to know that why this information is needed.
Checkout: 5 Best TV Based Mobile Apps
Getting the Device ID
Now, when you need to find out the device ID, there is a small trick to it. You have to-
Go to the dial-er, keypad and dial *#*#8255#*#*
Keep on scrolling down until you find the JID entry.
This lists with your email address and the device ID in the hexadecimal format.
You need to check the 16 characters which appear after 'android'-
If you are using the tablet, then you need to download the device ID from Google Play. This will give you the same information and you need to just copy it and paste in the options page of APK downloader and then login.
Once, you visit the Chrome extension,
Visit the Google Play.
Then you can start browsing all the variety of apps which are available.
If you want to download one, choose it and then further you can click on the APK downloader icon which is there in the right on the address bar.
Further, save the APK file on the desktop, Mac, Linux etc.
Also, make sure that you have entered the correct device ID.
https://ageeky.com/wp-content/uploads/2015/07/capture4.jpg
0
0
aGeeky
https://ageeky.com/wp-content/uploads/2015/07/capture4.jpg
aGeeky
2013-08-14 17:24:16
2013-08-14 17:24:16
How to download APK Android Apps from Google?