Every entrepreneur is prone to become a scatterbrain if there is too much on their plate. To avoid that thankfully some blessed souls have helped them retain their focus by making some helpful tools. Here we list the top 5 most handy apps you should download as soon as possible.

Google Voice:
Functions a lot like Skype only it focuses more towards call forwarding from your personal number with conference calling abilities and call blocking. Keeping the non-sense astray, bringing only business and useful calls directly to your number.
Checkout 5 Must have Social Media Smartphone Apps
Scan2 PDF mobile:
Need a PDF File in a hurry? This Scan2 PDF mobile lets you scan a document and convert it to adobe format. Such an efficient tool, you could almost write a personal thank you note to the inventors of this app.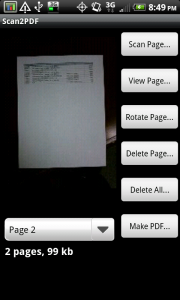 Checkout 5 Best TV Based Mobile Apps
Text Plus:
Need to send in a notification to multiple users? Text Plus takes care of that. Now with this tool you could easily market your brand, send important updates in no time. Text Plus is an extension no entrepreneur should do without.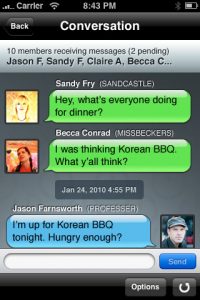 Do read: Top iPhone apps for Parents to keep tabs on Kids
Evernote:
Evernote helps you stay organized effortlessly. It allows you to take pictures, chalk out important notes. Archive your tweets, such beautiful documentation in just one app. A total thumbs up from our side!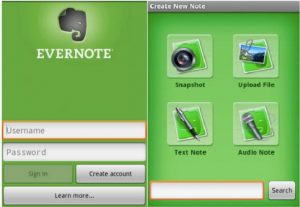 Checkout Top 10 Android Apps
SurePayroll Mobile Payroll:
With SurePayroll you have a mini accountant at your disposal. This tool helps you calculate wages and deductions, provides a complete all day online access to files, and also sends alerts and notifications. Not just that but it issues checks or allows one to directly deposit funds to your employees.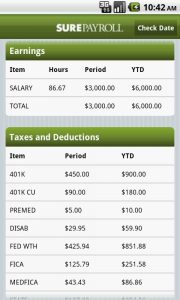 With apps like these one has to think, are tools like these fast replacing human resources?