First, let to know you guys that what exactly the mean of the word "Refurbish". As we have seen many users while buying a new flagship seems to be confusing that whether it is sick with refurbishing or not while other backward people even don't know the term "Refurbish"! Now understand the exact meaning of "Refurbish" especially for that people, it means that company often throw their flagship to the marketplace without tested or it has been already repaired, especially in the case of  the iPhone. However, today we are going to tell you the secret tips that how simply you find whether your phone have been refurbished or not.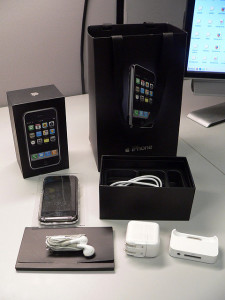 Step By Step Guide to check a refurbished iphone:
Apple Certified Seal:
First, you have to see the ""Apple Certified" seal on the packaging, it looks will indicate whether your have been passed with all processes or not.
Iphone box:
Secondly, you have to glimpse out your iPhone's box, if it is not in smile condition, so might be it stick with refurbish.
Serial Number:
After that you have to locate the serial number in your iPhone, because it contains all details regarding your iPhone so might it helps you.
How to read digits:
Know how to read that digits? Keep in your mind if it starts with the number '5' so it means your iPhone is refurbished while the third, fourth and fifth digits are indicated, you the year in which iPhone was manufactured, the week in which iPhone was made.
So, guys always keep in your mind while buying an iPhone, especially the digit puzzle game.