As many users complaining that we already applied thermal paste their still our monster PC touches to blazing temperature and often automatically shutdown, What is the purpose behind this issue? Its possible cause is by blockage of heat sink fitted on the upper half of the CPU. Now take a look, How to overcome that problem through step by step guidance.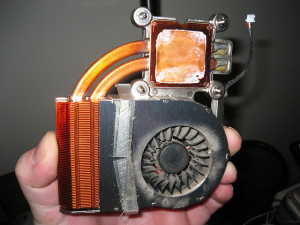 Step By Step Instructions to keep your computer from overheating:
Step 1:
Initially, you have to unplug (wire) all the mechanism in a way that no static current remains.
Step 2:
Now, you have to clean your PC from the dash by means of a blower or any other sort of cleaning machine ordinary or you can put any sort of cooling to provide a fresh blow to your PC every time, but if space available.
Step 3:
After doing that simply un-pluck fan plug from the motherboard and CPU cooling fan as well in order to provide a simplicity while removing processor.
Step 4:
This process is difficult one, now read carefully you have to rub your processor via a fluffy towel which is already dipped with any sort of alcohol but petrol is essential, in the order you processor looks WOW!
Step 5:
Now apply a bit thermal paste on chip (extra can cause overheating issue again) always put a light hand on it while applying, so keep in your mind!
Step 6:
Clean out heat sink via using the brush, but always using the light hand because can cause heavy damage.
Step 7:
Now Re- fixed all the portion back.
Step 8:
Test your computer by running such apps which tell you all information regarding temperature. Congrats! you have done.