Google play store is auto available on android devices and also gets its updates automatically but for some users it may take a long time to get updated.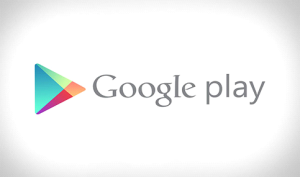 Now if you are facing this problems then don't worry because you can do it yourself. Here how you're going do it manually.
Step 1. Check for the current version:
Go to the setting in your play store and check the current version. Go to the setting and at the bottom you'll see built number which is also your version number.
Step 2. Download APK for Google play store:
First of all download google play store apk for free from here.
Connect your phone with the computer using a USB cable. Copy the APK file from your computer to your phone. Now in your phone you can install the app.
Step 3. Enable the unknown sources:
Unknown sources enables you install the app other than on google play store and it has been part of androids since the beginning and while on disabled you can't install any other app other than on google play store.
To enable them, go to device setting on your computer, then go to security setting and look out for unknown sources box. Once found, check the box and you're done.
If not in the security setting then you can look out for them in privacy or application settings.
Step 4. Use file manager to install google play store:
You've already downloaded the APK file for google play store following step number 2. Now go to the file manager and install google play store.
You are all done with the procedure. Now you can download the latest games and apps and have fun on your android device.