Apple has recently unveiled iOS 8, the latest version of their mobile operating system, at WWDC (World Wide Developer Conference) which was held at San Francisco. The iOS 8 update includes some UI and design changes compared to iOS 7. Lets take a look at the striking new iOS 8 features.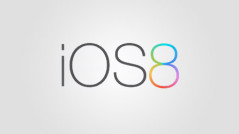 Six Striking New iOS 8 Features
Health
Apple took a step further with the health app. The health app pulls date from different health related apps into one place, thereby creating a complete health profile for the user. It also allows the user to send information regarding their health to Doctors at selected hospitals.
New Tricks for SIRI
Using SIRI, the popular voice assistant, on iOS 8, will let the user (with iPhone plugged into their car) to wake SIRI up by their voice without having to touch their iPhone.
Using the Shazam app, the users will also be able to ask SIRI to identify the song they are listening to.
DND in Messages
Using 'Do Not Disturb' in messages will let you mute conversation threads you are a part of without leaving them completely.
QuickType
The QuickType feature will make sending messages quicker. It learns your habits like how you text in various threads and makes prediction easier in various conversations.
Interactive Notifications
The Interactive notifications will let you to respond to tasks without leaving the app that you are currently using.
Family Sharing
Using family sharing, up to 6 members of a family can share their iTunes purchases across different Apple devices without having to individually pay for it.
.
.
iOS 8, the latest operating system, is compatible with iPod (5th Gen Touch), iPhone 4S, iPhone 5, iPhone 5S, iPhone 5C, iPad mini and iPad mini 2 (retina display), iPad Air (4th Gen) and iPad 2.
Which of the features you love the most?
Have you tried the iOS 8 beta version?