Complying with Facebook cover photo sizes is very helpful, regardless whether you're an individual or business. A good Facebook cover photo can speak volumes about your character as person or enterprise. To get the best out of your social media account, it's advisable to comply with Facebook cover photo sizes for several reasons.
How to select a Facebook cover photo that aptly represents your business or yourself and best sizes for maximum effect?
Continue reading.
Official Facebook Cover Photo Sizes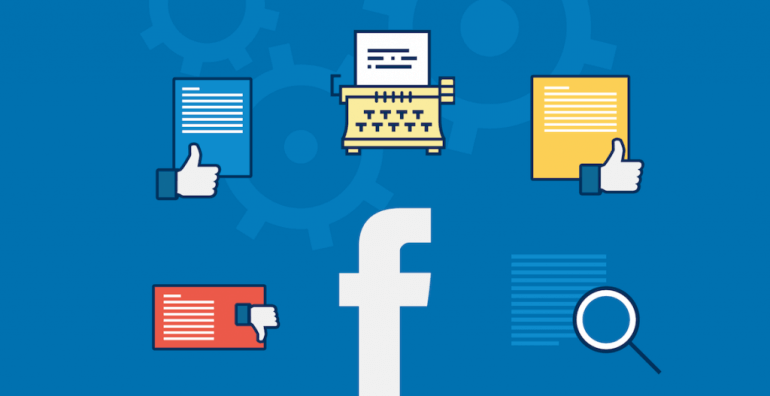 Facebook has certain policies regarding cover photos you can use. And these policies cover Facebook cover photo sizes as well.
Therefore, let's look at what Facebook has to say about cover photo sizes and other details – officially.
According to Facebook, a cover photo should be minimum 400 pixels wide and 150 pixels tall.
An excellent Facebook cover photo display is 820 pixels wide and 312 pixels tall on computers.
On smartphones and certain other mobile devices, a Facebook cover photo would display at 640 pixels width and 360 pixels height.
For best results, Facebook suggests standard Red-Green-Blue (sRGB) JPG files that are 851 pixels in width and 315 pixels tall.
Facebook cover photos sizes should ideally be 100 KB or a lesser, for best results.
If you're using Facebook cover photos with text, the social media giant recommends using PNG format for "better results."
Your Facebook cover photo isn't cropped. Nor are there any functions to crop it. However, you can adjust the display of your cover picture by moving it with your cursor to offer the best possible view.
Computer v/s Mobile Devices
While selecting a Facebook cover photo size, it's worth remembering that it has to appear exactly the same on computers including laptops as well as mobile devices such as tabs and smartphones.
When seen on a computer, your profile picture will appear on the right corner of the Facebook page.  However, on a mobile device, that has smaller screens, the profile picture appears at the centre of your Facebook cover page.
Hence, if your Facebook cover page doesn't comply with proper size, chances are, any text won't display properly.
Therefore, it's extremely important to check beforehand how a Facebook cover photo appears on all devices before finalizing proper size and text.
If you're an individual who's going to use a general Facebook cover picture without text, there's no need for any special care.
However, if you'll be saying something to your social media contacts either as individual or business, you may wish to create a Facebook cover. And that's where Facebook cover photo sizes play a major role.
Tips for Best Facebook Cover Photo
Now that you're aware of Facebook cover photo sizes and how they display, here're some tips to design a best one.
Individual Facebook Users
As I mention earlier, a Facebook cover photo speaks volumes of your personality and character. Therefore, it's best to choose one wisely.
If you strongly believe in some cause or wish to support something, use a Facebook cover photo from various existing sources. Readymade Facebook cover photos will match size specifications. However, ensure they're free to use: obviously, you wouldn't wish to violate anyone's copyrights.
With the help of Facebook cover photo sizes I mention earlier, you can create one too. There're several free and paid resources where you can easily create a Facebook cover photo. And you can give it that personal touch by adding your favourite quote. You can also use a superb picture you've taken and create one that matches Facebook specifications.
Always keep a selection of three or more Facebook cover photos ready. And test how each one appears on a computer and mobile. Use only those that appear similar on all devices.
Business Users of Facebook
For businesses, a Facebook cover photo can play several roles. It can play major role in creating an excellent brand image, launching promotions and campaigns.  Obviously, businesses would have to customize their Facebook cover photos for this purpose. Here I'll recommend going for excellent paid resources that allow businesses to make Facebook cover pages that comply with all specs and sizes. Here're some guidelines to create that amazing Facebook cover photo for your business.
Never use corporate colours for the Facebook cover page. Meaning, if your business logo uses specific colours, don't use that combination. It would cause shades to merge and dilute that "official" look to your Facebook account.
If you're using the business logo as Facebook profile picture, never place it on the cover photo as well. Instead, use the motto, slogan or catchphrase of your business. Remember to use few words: too many would clutter the Facebook cover photo.
Use your Facebook cover photo to greet people on festivals and national holidays. That can help develop brand loyalty and gain lots of followers.
Facebook & Twitter Covers
You'd definitely wonder what's the connection between a Facebook cover photo and Twitter cover photo? If you're a business and also have a Twitter account, it makes good sense to have similar cover photos on both.
That ensures consistency and helps people identify your company better.
Obviously, Twitter and Facebook cover sizes are different. Yet, you can use the same design to create the same.
Facebook Cover Videos
You can also use videos as Facebook cover.
The size of a Facebook cover video should be   820 x 312 pixels, while the recommended size is 820 pixels wide and 462 pixels tall. A good Facebook video should range between 15 seconds to 90 seconds.
Ideally, Facebook cover videos are useful for displaying ads, greetings and generating wider interest among target audience. Nowadays, even individuals are opting for Facebook cover videos since they're more interesting than mere cover photos.
In Conclusion
Facebook cover photos and Facebook cover videos are an excellent way to making a statement. They're useful for everyone- individual, business or even charities.  Unfortunately, most people underestimate the value of a Facebook cover photo and video. And to get the best, it's important to know the Facebook cover photo size and create best impact.
Pritam Nagrale is a digital marketer, blogger and YouTuber. He is the founder of MoneyConnexion blog where he writes about personal finance. His company DMatic Digital provides training for digital marketing courses. At DMatic Digital, they use a unique approach to teach digital marketing.