The worst thing that you can do when planning to buy a watch is not having the proper knowledge of what you want to purchase. There will never be anything wrong with heeding advices from a watch dealer. But without proper knowledge on what watch is going to suit you best, you are putting yourself in a bad investment. Below are some mistakes to avoid in order to help you on your quest to pick the best accessory.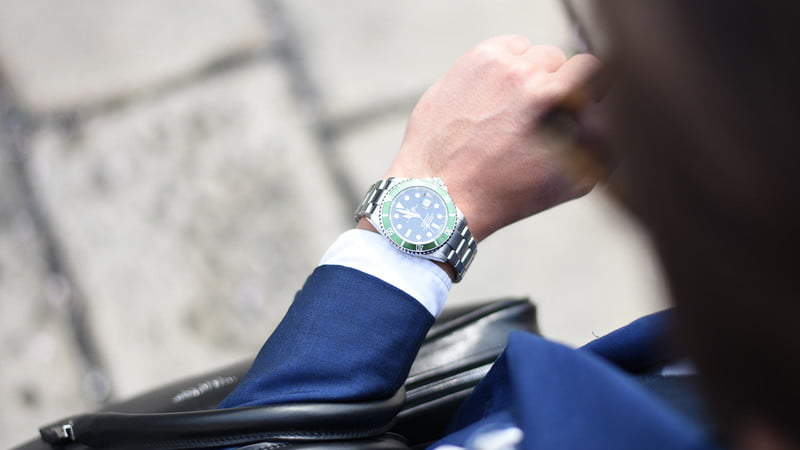 Buying Too Expensive Watch
The most common mistake all watch enthusiasts make when buying a watch is spending too much on one that does not offer much of a return of investment. While there are watches that are less cheap than luxury pieces, they will still be regarded in the category of "disposable income". This means a quality watch should be worth at least $1000. When canvassing different brands of watches, make sure you have the budget and stick to it.
Buying A Watch Just Because It's Branded
One issue many of us commit when buying a watch is doing only a little research on their choices rather than opting to go with anything that has branding and name recognition. Most branded watch makers are generally centered on marketing their state-of-the-art watches because it is where they make the most profit. There are watch options that will not be sold at a cheap price; they will also not feature the best engineering.
Choosing A Trendy Watch
Traditional watches are a hit right now but this does not mean it is the perfect watch for you and your lifestyle. Having a watch that works like a mobile phone is convenient but picking the right watch for you is a seriously private thing. The last thing you would want to influence your decision is what the trendsetters are currently drooling over right now.
Buying An Impractical Watch
If you are living an active lifestyle, you are probably not going to opt for a watch that is not automatic. If you are usually in and out of board meetings then an eye-catching and vibrant sportsman watch is not the right type for you. When choosing the best watch for you, opt for the type that fits your lifestyle and character. Buy a watch that matches your personality, job and hobbies.
Invest In A New Watch
Everyone loves new watches. They boast off stylish mechanisms and trendy new cases. But if you purchase a watch with the intent that it will be an investment, then you are definitely going to be discouraged. Like most cars, a watch depreciates in value the minute you buy it. If you want to purchase a watch with a true investment feature then you have to find time doing some research. Invest in an already used watch that holds meaning and origin. This will guarantee that the watch you purchase will not depreciate in value and will become more priceless as time passes by.
Buying A Watch That Is Not Your Size
It is not that difficult of a challenge to find a watch that will perfectly fit your wrist. What is shocking is there are still a lot of people who have problems with this. Most buyers purchase a watch that is too big for their wrist and will only notice it later that it looks out of place on their wrist. You do not want to go for a watch that is too small either.
Purchasing A Watch That Can't Be Matched
A big factor to always remember when buying a new watch is if you can wear that watch with practically everything. A typical good watch must be perfect with just a shirt and jeans or a dapper suit. This is why you must ensure you know what kind of watch to choose and that it will not exceed your budget.
Finding a good watch is quite the challenge but if you avoid these mistakes, you will surely find a great accessory that you can wear anytime.