While several ways of data loss may put your data in danger, the latest version of EaseUS data recovery software can help you do just the opposite of it.
A random deletion of files could happen to all of us. It could be a virus, hardware malfunction, or maybe your laptop got crashed. Now, question is – Is there any solution that can allow you to recover deleted files? Well, you are not out of options when it comes to retrieve files. A professional data recovery expert can help you in this matter. However, this will be a costly endeavour and will take your time as well. Luckily, there are numerous data recovery software solutions out there. One such cost-effective solution is EaseUS Data Recovery.
What Makes EaseUS Data Recovery Standout from Its Competitors?
It is a comprehensive solution, and completes the entire data regain process in 3 simple steps. Whether it's a video file or a compressed folder, this data recovery software can help you recover deleted files at few clicks. What users like most about EaseUS data recovery is its ease of use. Even in situations where hard disk or partition becomes RAW, it still allows you get back your important files. The list of devices supported by service provider is endless. From your PCs to hard drive and digital camera, it covers everything for you.
You lost the data. And now, you can't remember what title it holds. Still, you can find your lost files. Just choose a location where you saved the documents and product will do it in few minutes.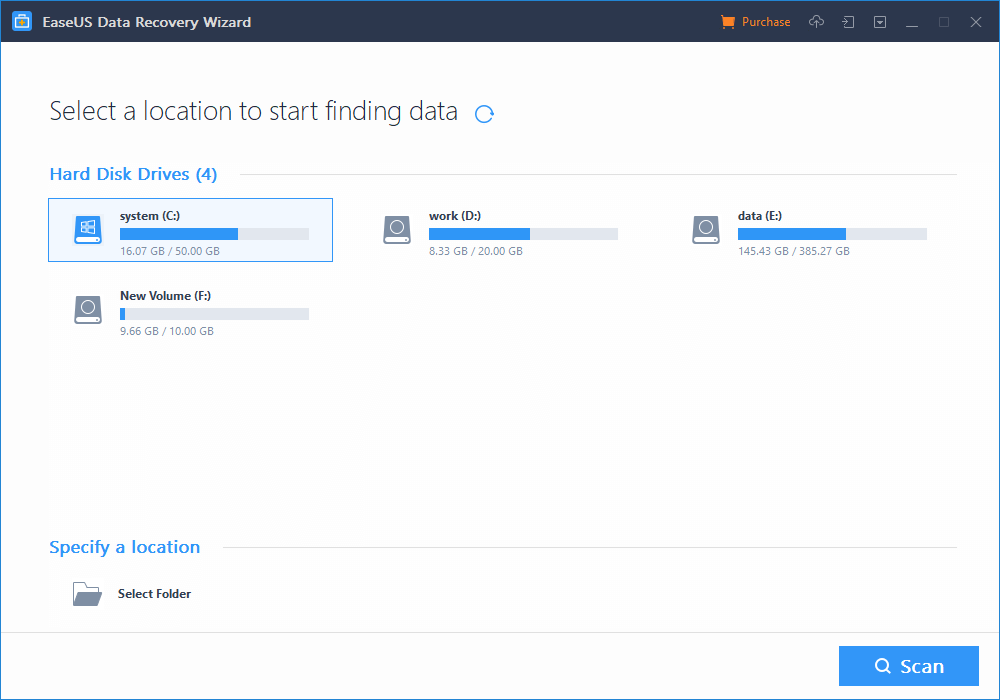 When retrieving the files, you can pick for a quick or a deep scan. Quick scan is programmed to give you fastest results. Even though you deleted the files to recycle bin, software will be able to take it out. That's how it gets the job done.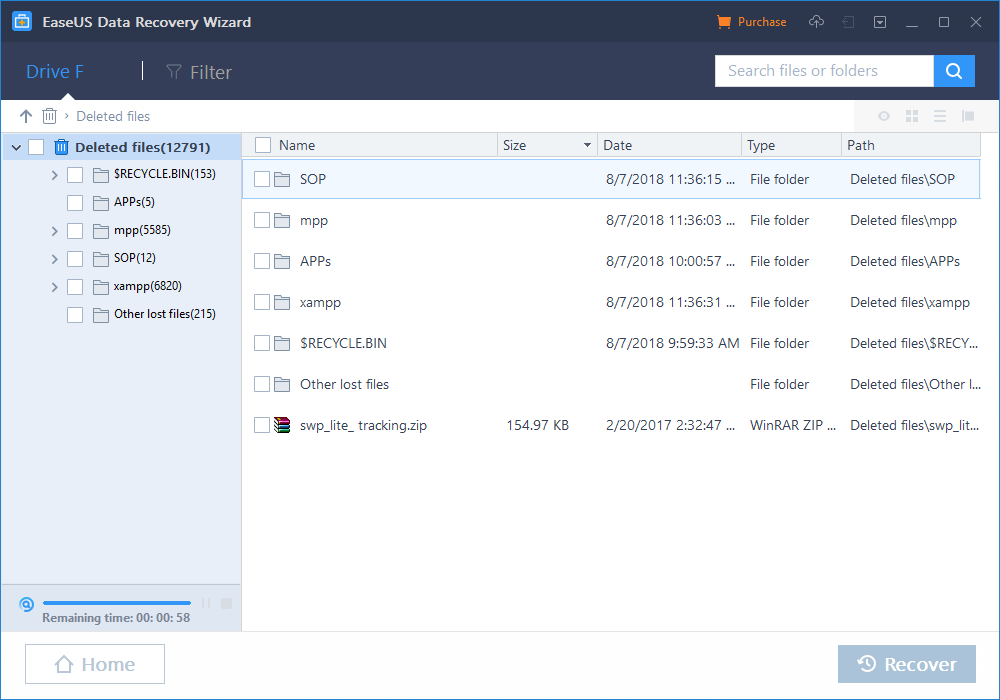 However, if you're still unable to recover the lost files, you can go for a deep scan option. This might take several minutes as it will sift through your device finely. After a deep scan, product will show you a lot of data, which it didn't show at time of quick scan. So, in case, when you're looking for something that you deleted months ago, an option of deep scan can have your data back easily. It can be also applied for hard drive recovery.
As soon as the software starts to scan, it will keep extracting files and offers convenience to users with their preview feature.
Conclusion
Your work is precious. Losing data worth of several weeks or years of effort must be a nerve-racking experience. Don't fret. Try EaseUS Data Recovery Wizard as it works best in every data loss situation. Being highly recommended tool, it works for both Windows and Mac devices.
The product's free edition enables you to recover 500 MB worth of data. And, by sharing EaseUS Data Recovery Wizard over social media sites, users can get the benefit of extra 1.5GB data for free.