In the era of smartphones, anything from your personal photos, text messages and personal appointments to your personal bank information stored within your smartphones are vulnerable of being accessed by unauthorized parties. While cyber criminals, advertising agencies would love to have your personal information on their databases, you should on the other hand, take necessary actions to minimize the risk of your data being stolen. While there are obvious common solutions, like locking your devices with a secure password, installing security software etc. for protecting your personal data, the following is a much more specific guide to maximizing your privacy, when you are using the new mobile operating system by Apple, the iOS 6.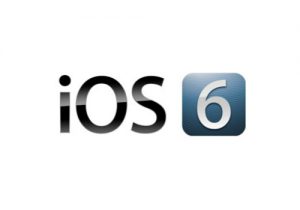 1. Turn off iOS 6 Ad Tracking Option
Nobody likes the idea of being tracked, watched and herded, and obviously that included Apple iPhone users. Cupertino had to blow the final whistle to the advertisers and 3rd party app developers, few months back, to prevent them from using the Unique Device Identifier (UDID) to track each and every iPhone user on planet. UDID is a permanent, unique serial code, embedded into each iPhone, before they hit the market and reach the consumers, essentially a tracker. The news was chaotic for the advertisers and app developers since they've been using UDID for filtering the audience for their target advertisements.
However with the all new Apple iOS 6, once again the average iPhone user is being tracked, for the sake of advertisers. What's disturbing more is that, this time it is in a much more effective way than ever, as being reported by the BusinessInsider.
Identifier for Advertisers, abbreviated IFA or IFDA, is a randomly produced, anonymous number assigned to each iPhone, something like a persistent cookie in web browsing, which notifies the advertising agencies, of the content you are browsing or the type of apps you are frequently using, via the publishers of the content. This allows the advertisers to publish most relevant ads according to the behavior of each IFA. The scope of this tracking is such that, advertisers are now able know exactly whether their ads actually made people buy things or download apps, known as "conversion", a feature which was absent in UDID era.
While switching users in the same phone during the era of UDID resulted in mixing of profile data making it quiet difficult for the ad agencies to produce most relevant ads, IFA successfully addresses this issue creating a new IFA for the new user, preventing the cross-contaminations.
The Apple iOS 6 has made it easier for the advertisers to target you, and it has put forward few speed bumps as well, to prevent you from pondering the options. However, if you are concerned about personal bank account information, credit card information, personal documents, and photos and details being tracked, you can turn off the Ad Tracking within iOS 6.
How to Turn Off Ad Tracking
Ad Trafficking is turned on by default when you start using the new iOS 6. You have to manually switch the option off.
It is under the 'General' – 'About' – 'Advertising' section, amusingly not under the 'Privacy' listing. Go to the relevant list and select 'Limit Ad Tracking Option' and turn it 'ON'.
It should also be noted that IFA can not identify you personally, if you chose not to turn off Ad tracking, which should be a relief. What IFA does is simply observing your behavior and presenting them to the ad agencies, to target you with most compliant advertisements.
2. Manage the 'extreme' Facebook Integration.
With iOS 6, facebook has been tightly integrated to the operating system. While there are useful additions such as the ability to update the facebook status easily from using a widget in the notification tray, ability to share, URL s from Safari, photos from photos apps or from camera, location from the maps and like apps in the apps store, iOS6 facebook integration also packs some features which are meant to be useful, but in fact do more harm to your privacy, if you believe facebook is not the only purpose in your life.
For example once you synchronize your facebook account with the iDevice, the contact information, birthdays, email addresses etc. of your facebook friends directly synchronize with your phone's contacts and the calendar. For someone having 400+ friends on facebook, this won't be a pleasant experience, with a calendar filled with birthdays of strangers, and a contact list 400+ long. Auto filling options while messaging would be almost harassing, with suggestions popping out for each character you'd enter. There is a better chance of you losing track of an important event in your personal calendar, if it's hidden among few hundreds of birthdays.
However, you can stop this scenario easily within your iOS6 environment.
Go to 'Settings'- 'Facebook'- Preferences. You'd find a listing under 'Allow These Apps To Use Your Account'.
Select Calendar and Contacts form that list and turn them off.
3. Take Control of Advanced Siri
Siri has come a long way since the original debut in iOS 5. Now it can make reservations for you, give you movie and sports information and even launch apps installed on your iDevice. An important feature is that you can use Siri to update your facebook status, by simply calling "Post to Facebook". While this is a convenient feature, the problem here is that this can even be done while your iPhone is locked with a pass-code.
That simply means, your fiends can grab your iPhone while your attention is elsewhere, and post anything rude, stupid or embarrassing as your facebook status by simply calling it out loud. This won't be the most pleasant thing on earth, as far as your privacy is concerned. You can find an easy remedy for this within the iOS6 ecosystem, however it comes with some trade offs.
To turn this off  go to 'Settings' –'General' –'Passcode Lock' – 'Siri'
Toggle the button to select 'turn off' option.
However if you turn this option off, you can't use Siri again to do anything from the locked screen without entering your pass code.
4. Use Privacy Settings Feature
iOS6 comes with a bunch of privacy settings, categorized into several sets, such as Location Services, Contacts, Calendars, Reminders, Photos, Bluetooth Sharing, Twitter and Facebook. Exploring each category would help you take more actions towards safeguarding your privacy.
Contacts, Calendars, Reminders and Photos sections will present you with the apps that have asked for permission to access each category. You can review the apps and decide whether or not to grant the permissions. While you should bear in mind that declining particular permissions would result in malfunctioning of particular apps, it's always a good thing to make your choices especially on new apps, after a little bit of research.
Location Services will display the apps that have asked for permission to access your location. You will be notified of the apps that have accessed your location services most recently, and within the last 24 hours. System services too can be prevented from accessing to location services. Thus access to your location details by Cell Network Search, Diagnostics and Usage, Compass Calibration etc. can be restricted, if you need. However disabling System services would cost you a smoother, seamless user experience, so you'll have to weigh the trade offs carefully.
Bluetooth Sharing presents the applications that have requested access to Bluetooth settings and share data via Bluetooth. It should be noted however that, if you grant the permission, these apps will be able to share data whenever necessary, even when you are not using them.
Author Bio: This guest article is by David Ritchie. David is currently working for DVD ripping software company.