If you would like to keep an eye on your kids, monitor their activities on iPhone and want to know the truth, then no worries, we have some very interesting apps for you that you can use to monitor your child's routine. Keep on reading.
Stealth Genie:
Stealth Genie, by far, is the most powerful iPhone monitoring application. It helps you monitor any iPhone's activity anywhere in the world! As long as you have installed it in the device, that is. The monitored iPhone's information and its GPS location can be updated by logging into your Stealth Genie account in another computer.  What if your kid finds out?! Do not worry. This app works in complete stealth mode and the user will not have a single clue that they are being monitored. This app is full of surprises.  It consists of features that let you listen to their surroundings. Keep track of their text messages, Whatsapp chats and such, view multimedia files, view GPS location etc. The list is endless! All you have to do is install this app in your child's iPhone and you are ready to go!

Checkout 5 Best TV based Mobile apps
Phone Sheriff:
You know you want restrict your child's activity on the phone or prevent them from contacting certain people. To fulfill that urge to put a halt to rebellious little ones, tech geniuses have come with this smart yet basic software that can help you become a secret spy agent without any special qualifications. Install this app in an iPhone and it will let you see the unseen. You can read messages, block unwanted calls. In addition, it can give you information about the iPhone's exact location. You can protect your child from dangerous iPhone or tablet activity with Phone sheriff parental control.

Do Check: Why use VPN on iPhone?
Mobile Monitor:
Almost like the Stealth Genie Mobile Monitor lets you see multimedia files your child's iPhone. It lets you see the contact list and not to forget, the best feature that every parent loves- Real Time GPS Locations. So what are you waiting for? Think of an excuse, take the iPhone and discreetly install this app.
Phoggi:
Phoggi can help you uncover the truth. It is one of the highly advanced iPhone app that lets you spy on your pesky kids' activities and removes all the doubts you have in mind. How? It offers you a super way to monitor the iPhone smoothly and swiftly! The victim will not even be slightly suspicious. You just have to install it there and make a Phoggi account in your home or office computer to spy on your child's activity. The features include:  Monitor SMS Messages, View the GPS, Get Access to Photos, View Internet Browser History and many more! So get up and do it fast before they know what YOU are up to.
Checkout 5 Must have social media smartphone apps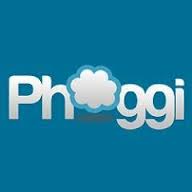 Mobile Watchdog:
Spy apps simply do not have an end to their capabilities. Mobile Watchdog enables you to monitor your child's activities on the internet and also lets you block the websites that you do not want them to visit. In addition, it limits or blocks any application of choice including the phone camera. Unlike other apps, Mobile Watchdog also limits the times the phone can be used by setting a curfew that automatically kicks in when the time is up. Interesting isn't it?